How to start a beauty salon business in India?
Today, we are going to talk about is one of the favorite business of Indian housewives, Beauty Salon business. According to Expert Market Research report, the Indian salon market is valued at INR 55,000 crore in Y2020 and it is expected to touch a whopping INR 2 Lakh Crore in Y2025. Further, it will keep growing at a CAGR of 10.8% for Y2023-28 period. Read on to learn more about how to start a beauty salon business in India.
The growth in this business is attributable to following factors:
Steep rise in the disposable income of Indian consumers,
Growing expectation in Indian people to look good and beautiful,
The growing demand and availability of better quality products,
Increase in population and majority being young population, etc.
Due to above factors, this industry has an amazing opportunity to grow exponentially. Even today's men are also quite conscious about their looks and are willing to spend on their appearance. So I think the major areas to look for would be men's grooming, cosmetics, fragrance and skin care. There is a little scope in other generic category such as bath and shower, hair care, and oral care because many MNC companies have already captured a good market share. However, there is a high demand for herbal products nowadays due to awareness among people of possible harm of using chemical cosmetics on a regular basis.
Pros and Cons of beauty salon business
Pros
1. Low investment required:
Starting a small beauty salon business in India is not that difficult and you need a huge investment to start it. You can start with a small space on rent and then gradually expand and start new salon at different locations. We will discuss about how much investment is required to start a beauty salon business in India.
2. Traditional business and low risk:
As you know this is one the oldest and traditional business of the world which has been here since ages and I think it is not going anywhere. So starting this business is the safest bet you can take.
3. Growing demand:
As I mentioned earlier, this business will be growing steadily.
4. Repeat Business:
This is one of the best thing about this business. When a customer is satisfied and happy with your services, he is going nowhere. This will build a loyal customer base. If I talk about myself, I am going to a salon since 10 years because I am happy with their services.
5. Explore your creativity:
If you have a passion for beauty and cosmetics, running a salon allows you to express your creativity and provide services that make people feel good about themselves.
Cons
1. High competition:
Since the investment required is low and due to many other advantages I mentioned above, there is a very high level of competition in this industry. You can survive but making a good mark and making it a grand success would depend completely on you.
2. Finding skilled staff:
This is another problem in this industry. Although, India has a huge manpower but it is still a challenge to find a skilled person and then retain them for a long time. However, if you are already a skilled person then you can manage somehow. But in order scale, you would need a good staff who is professional and skilled.
3. Scalability:
You cannot scale this business and you would be limited to your own salon. However, you can still open another salon in another location or may be start your franchise once your brand is big enough.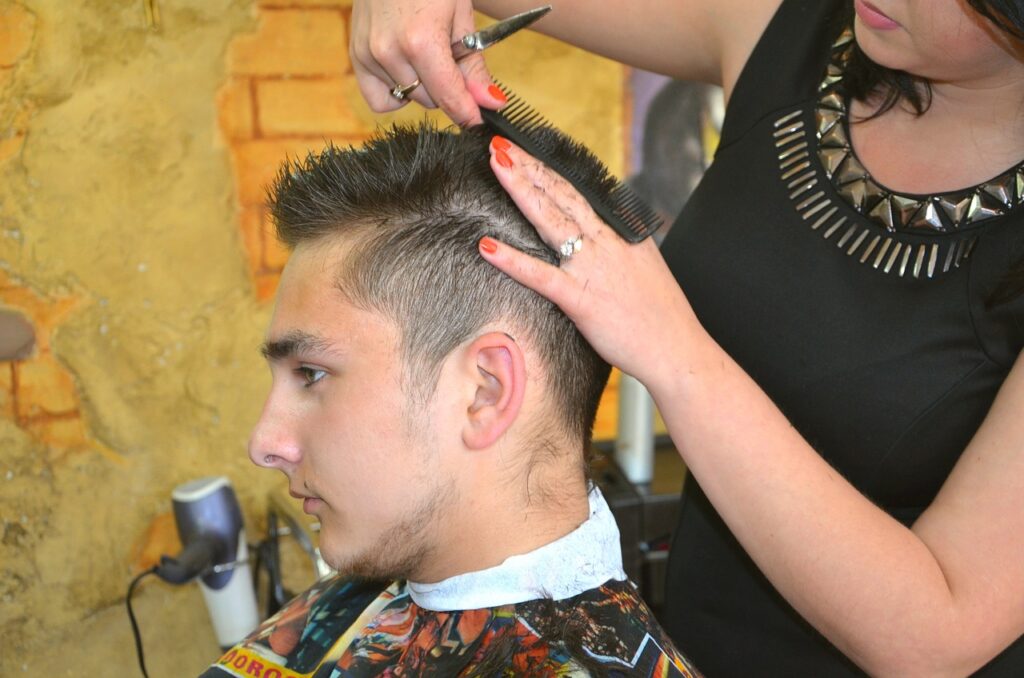 Investment required for starting a beauty salon
The total investment required to start a beauty salon business in India would be around INR 570,000 (including working capital of 3 months). This is just the estimated amount but it would vary greatly depending on you. I mean, you can start this business with as low as INR 50,000 if you start it from your home by just buying the required tool kits and beauty products.
| Expense Category | Estimated Cost (INR) |
| --- | --- |
| Equipment, tools and furniture | 200,000 |
| Beauty Products and Supplies | 100,000 |
| Licenses and Permits | 10,000 |
| Total investment | 310,000 |
| Working capital required (for 3 months) | |
| Rentals | 90,000 |
| Salaries of staff (2 staff) | 60,000 |
| Marketing and Advertising | 30,000 |
| Utilities | 30,000 |
| Inventory | 50,000 |
| Total working capital required | 260,000 |
| Total Investment including working capital | 570,000 |
buildmybiz.in
Steps to start a beauty salon business
1. Research and Planning:
The first step for this business is to do a thorough research about the market, service offerings, quality of service, target audience, competition, etc. Thereafter, define your business goals, mission, values and create a detailed business plan that outlines your business model, services to be offered, pricing, and marketing strategy.
The services that you can offer would include haircuts, hair coloring, skin treatments, nail care, makeup application, body massages, eyebrow and eyelash services and specialized treatments like spa therapies. You may decide whether you want to open unisex, men only or female only salon. Additionally, you can also sell beauty products and offer personalized consultations to recommend suitable products and services. This is just the sample list and you can provide services based on your specialization and customer preferences.
2. Decide the place of business:
Secondly, you need to find a place where you can start a beauty salon business. You may need a space of around 1000 sq ft. depending on your size and expansion plans for future. In my opinion, you should aim to find a place which is quite close to residential area and also the rentals are low. If you don't have enough money yet, you can very well start from your home initially and then open a salon once your business grows.
3. Obtain required licenses:
Next, you need to register your business and obtain any necessary licenses or permits as below
Udyam registration http://udyamregistration.gov.in/
GST (Goods and Service Tax) registration https://reg.gst.gov.in/registration/
Company registration like private limited company, partnership or proprietorship firm. I would recommend starting with a proprietorship firm first, then when your business grows you may get into a private limited company.
PAN card (if it's a private limited company or partnership, not required if you are starting as a proprietor).
Also open a separate current bank account if it's a private limited company or partnership, not required if you are starting as a proprietor
You can obtain these licenses directly if you have required knowledge. However, I would recommend taking help from a CA or lawyer.
4. Create a brand name and a website:
Develop a brand identity, including a logo, color scheme, and brand name. Brand name should be catchy & simple. Then you should also create your logo and tagline. You can easily create a logo for free using various websites for example, www.canva.com. Further, you should also create a basic website for better branding.
5. Buy required tools and beauty products:
Next step would be buy the required tool kits and beauty products that you would need on daily basis. I would suggest to buy a good quality products because cheap quality may harm your customers skin and you may face some problems in future.
6. Hire skilled manpower:
Its actually hard to believe but this is actually one of the most important part of this business. Hiring skilled and efficient staff can make or break your business because this is a service business and customer satisfaction is the most important thing. If customer is not satisfied, they would not come again to your service center. And if he is satisfied with your service, there is high chance that he will become a repeat customer. Once you find skilled people, try to retain them by paying them regular salary and probably bonus for each customer served.
7. Marketing on social media:
In order to increase the footfalls to your salon, you need to market your business and brand. So obviously, you need to create page on all social media websites like Instagram, Facebook, Twitter, etc. You may also consider to run Ad campaigns on these platforms for better reach.
Further, you should also register your business on Google business with the exact location. This will build trust with your customer.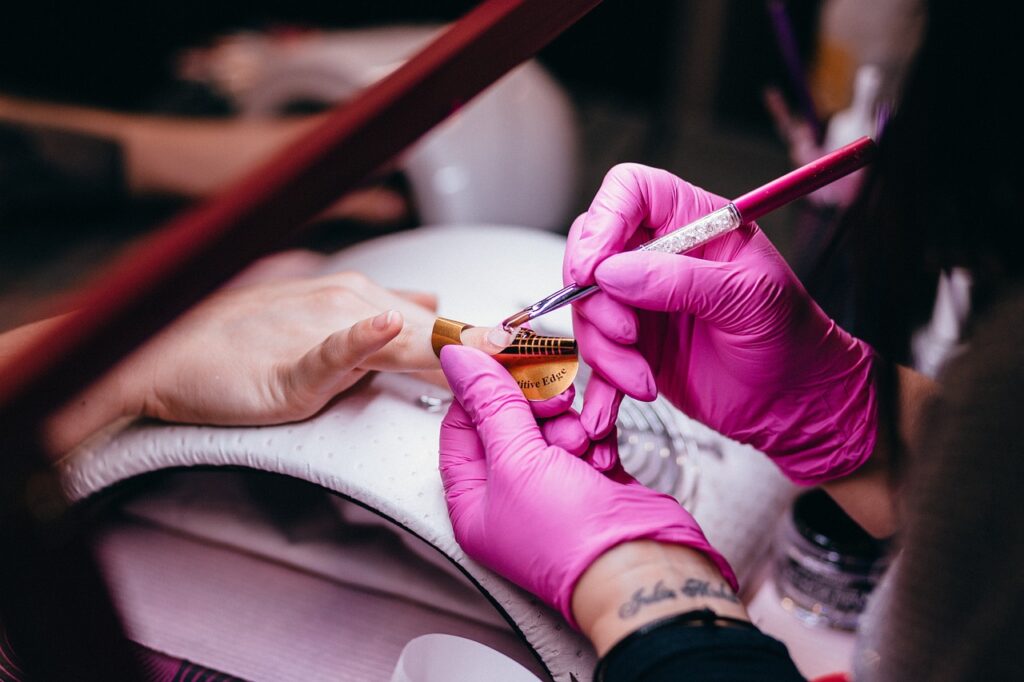 Conclusion
Summing up, this is all you need to start your own beauty salon. It is a growing business and here to stay for long period of time. Further, it is also one of the most profitable business with minimum risk and investment. However, I would still say it is not going to be easy and you need to work very hard at least in the initial phase.
I hope you enjoyed this post and have learnt something out of it that would help you in starting this business in India. If you think I missed out any point and you have any confusion, feel free to share your comments.