How to start a coffee shop business in India?
India is the 6th largest producer and 5th largest exporter of coffee globally. According to a study, coffee production in India was around 299,300 MT in Y2020 and that reached around 342,000 MT in Y2021. Apart from that, there is an upward trend in consumption of coffee in recent times and it is going to increase in coming future. People need change and they are already moving from Tea (which was traditionally the go to beverage of India) to Coffee. So why not grab the opportunity and start your own coffee shop business. Coffee shop does not mean you will sell only coffee, you can also add variety of snacks options like sandwich, cookies, baked items, maggie, etc.
Pros and Cons of starting a coffee shop business
Pros
1. Growing coffee demand:
As I mentioned before, coffee consumption has been steadily rising in India, especially among the younger population. This trend indicates a growing market for coffee shops.
2. Regular revenue:
Coffee is often consumed daily, which can lead to repeat business. Loyalty programs and subscription services can further encourage customer retention.
3. Many franchise opportunities:
Several well-known international coffee shop chains have established themselves in India like Starbucks, Costa coffee, The coffee bean & tea leaf, etc. Franchising can provide access to established branding and business models.
4. Variety in menu:
You can offer a variety of products in your coffee shop, including different types of coffee (espresso, cappuccino, latte, etc.), tea, snacks, sandwiches, pastries, and more. This diversity can attract a wider range of customers.
5. Its a new social hub and workspace:
In today's times, coffee shops often serve as social hubs and places where people gather, work, or have meetings. If you can provide a comfortable and inviting atmosphere to your customers, then you can build a loyal customer base.
6. Low initial investment required:
You don't need a huge sum of money in order to start your coffee shop business. You start with a small amount initially and gradually you can expand. Although, if you have money you can very well spend it on the interiors but I would suggest to go frugal at the initial stage.
Cons
1. High competition:
The coffee shop market in India can be very competitive, with both local and international chains fighting for customers attention. You need to stand out and establish your USP.
2. Transition from Tea to Coffee:
Although, coffee consumption is steadily increasing, but tea is still a dominant beverage in India.
3. Difficult to scale:
Since you need to have a physical coffee shop at a particular location, it is quite difficult to scale and grow your business. Only option is to open another coffee shop at some other location.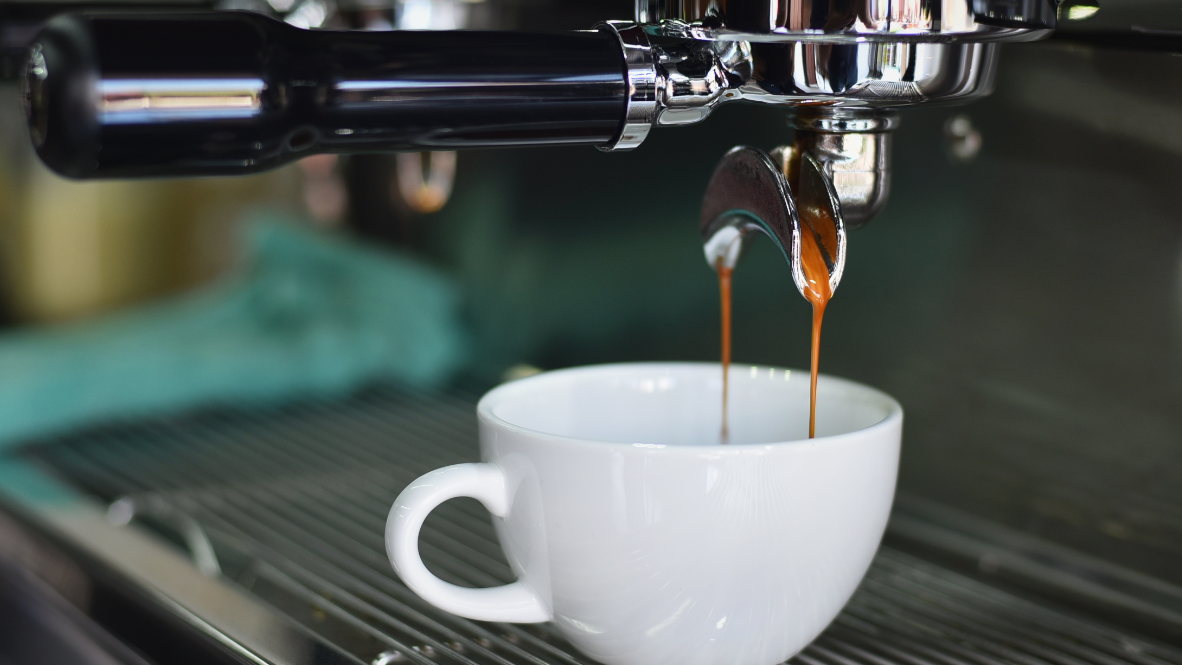 Investment required
Initial amount required to start your own coffee shop business would be around INR 700,000. This amount would greatly vary depending on your preferences and also franchise opportunity.
| Expense Category | Estimated Cost Range (INR) |
| --- | --- |
| Interior Design/Furnishings | 200,000 |
| Equipment | 100,000 |
| Licensing and Permits | 50,000 |
| Initial Working Capital (to cover 3 months expenses) | 300,000 |
| Legal and Consulting Fees | 50,000 |
| Total | 700,000 |
buildmybiz.in
Steps for starting a coffee shop business
1. Decide the menu of your coffee shop :
First and foremost, you need to decide the menu like types of coffee you would serve along with its pricing. You also need to decide what other products you will serve along with your main product. You may serve snacks like cookies, pastries, sandwich, etc as well.
2. Decide the place of business:
Secondly, you need to find a place where you can open your coffee shop. This is one of the most crucial decision you need to take. This can actually make or break the game, so be very careful and take your time in selecting the best location for opening your coffee shop. Initially, you may need a space of around 500 to 1000 sq ft.
3. Create your brand name
Next step is to create your brand name which should be catchy & simple. Then you should also create your logo and tagline. You can easily create a logo for free using various websites for example, www.canva.com
4. Obtain required licenses:
Next, you need to register your business and obtain any necessary licenses or permits as below
FSSAI (Food Safety and Standards Authority of India) https://www.fssai.gov.in/
Udyam registration http://udyamregistration.gov.in/
GST (Goods and Service Tax) registration https://reg.gst.gov.in/registration/
Company registration like private limited company, partnership or proprietorship firm. I would recommend starting with a proprietorship firm first, then when your business grows you may get into a private limited company.
PAN card (if it's a private limited company or partnership, not required if you are starting as a proprietor).
Also open a separate current bank account if it's a private limited company or partnership, not required if you are starting as a proprietor
You can obtain these licenses directly if you have required knowledge. However, I would recommend taking help from a CA or lawyer.
5. Pre-Launch and Grand Opening:
First is soft launch: Test your operations, menu, and staff through a soft launch with friends, family, and invited guests to iron out any issues before the grand opening.
Second would Grand Opening: Plan a launch event to generate buzz and attract customers. Offer promotions and special deals to entice people to visit your coffee shop.
6. Marketing on social media
In order to increase your orders, you need to market your business and brand. So obviously, you need to create page on all social media websites like Instagram, Facebook, Twitter, etc. You may also consider to run Ad campaigns on these platforms for better reach.
Further, you should also register your business on Google business with the exact location. This will build trust with your customer.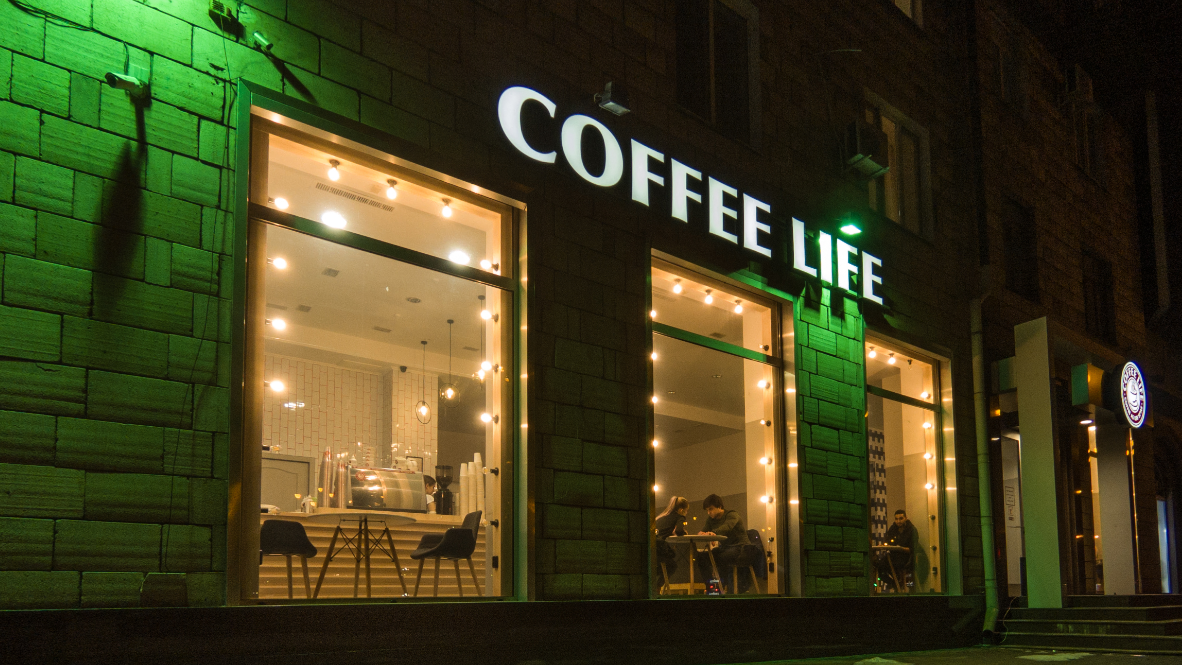 Conclusion
Summing up, this is all you need to start your own coffee shop business. This business is indeed one of the most profitable business with minimum risk and investment. However, I would still say it is not going to be easy and you need to work very hard at least in the initial phase.
I hope you enjoyed this post and have learnt something out of it that would help you in building your cloud kitchen. If you think I missed out any point and you have any confusion, feel free to share your comments.