How to start a medical store in India 2023?
According to imarc research, the India pharmaceutical market size reached US$ 48B in Y2022. which is expected to reach US$ 102B by Y2028, showing a growth rate of 13%. This is the total pharmaceutical market. Someone would argue that this is the age of online pharmacy and there is no future growth for a offline medical store. However, the data suggests otherwise, even today the offline medical stores account for over 85 percent of the overall market. With over 12 lacs medical stores spread across the country, they are still the dominant player of this market. There are some factors contributing to this growth like the increasing awareness among people to take care of their health. People are now proactively taking the medical tests and taking the medicines prescribed by doctors. Another major factor that I see is the decrease in reliance on traditional methods of ayurveda and homeopathy. Medical science has proved that Allopathy is the only option available to cure the diseases and they are constantly working to find the cure for other diseases. So, starting a medical store even today is a great idea. Lets see in detail how to start a medical store in India.
Pros and Cons to start a medical store in India
Pros
1. High and stable demand
One of the major advantage of this business is that the demand for medicines are just going to increase in future. With the growing population of India, there must be adequate supply and distribution channels to serve the Indian people on timely basis.
2. Low investment required & high profit margin
You don't need a huge sum of money to start a medical store in India. I will discuss more about how much exactly you need to start this business. Further, the margins are quite high in this business depending on the medicines. Some medicines have a margin of as high as 100%, but the overall margin would be somewhere between 20%-30%.
3. Mental satisfaction of serving to people
The satisfaction you gain from serving to people is amazing. You are going to a greater good to the society by healing them from their diseases. Although, doctors are prescribing those medicines but that medicine is made available due to that medical store. Also, in India, many people would just go to the nearest pharmacy and ask for medicine for basic diseases like cough, cold, fever, allergy, etc. and they will prescribe the medicine which works most of the time. One of my best friend owns a medical store and I would just call him for my problem and he will prescribe some medicines for the same. It always works magic and I rarely to go doctor. He is actually my doctor. 🙂
Cons
1. High competition
It is quite natural that any good business where the demand is high and investment requirement is low, the competition is bound to be high. Pharmacy business is no exception to this. You will find a medical store in the range of every 2-3 kms within a city. But there is still a good scope in this business, you just need to find a great location.
2. Difficult to scale
Since it is a physical store located in one specific location, you will be able to serve mainly to people who are living nearby. So your market size would be quite limited. You can definitely open another store in another location but in that case you need someone trustworthy who can manage that store because its not possible to remain present in all stores at one time.
3. Complex regulations
In order to start a medical store in India, you need to be a registered pharmacist and you need obtain a drug license from State Drug Control authority. So starting this business is not that easy. I will share more details about this in next upcoming topics.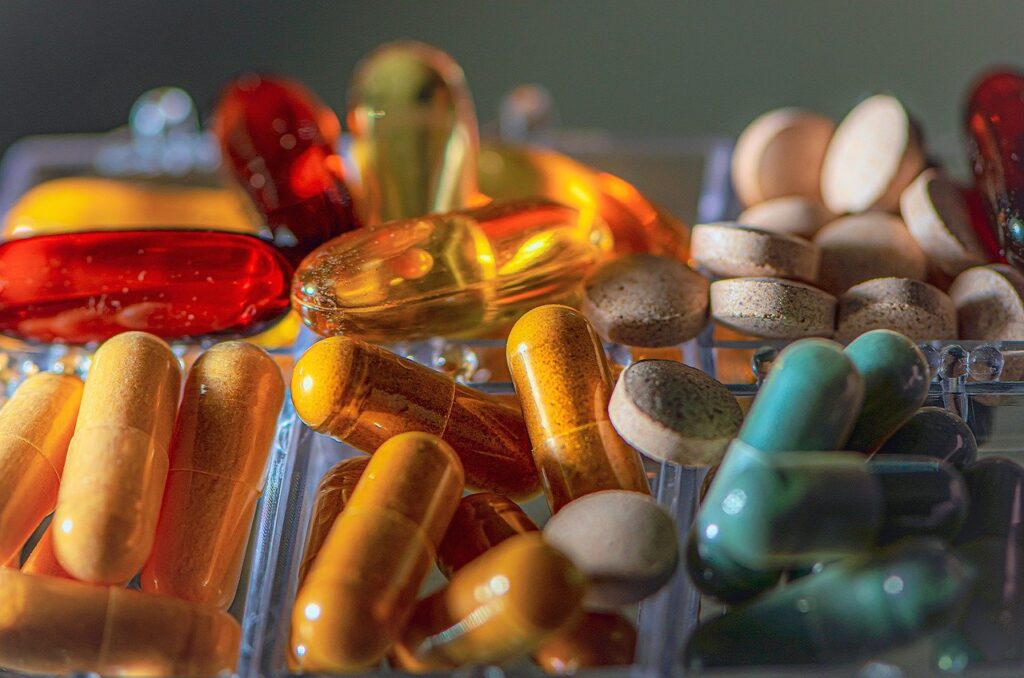 Investment required to start a medical store in India
The total investment required to start a medical store in India (Tier 2 city) would be around INR 520,000 (refer below table). However, this would greatly vary depending on which city you live and how much you want to spend on interior and whether it is the prime location or other location.
| | |
| --- | --- |
| Expense category | Estimated Amount INR |
| Furniture & fixtures | 100,000 |
| Refrigerator | 20,000 |
| Computer & required software | 50,000 |
| Total investment required | 170,000 |
| Working capital (for 3 months) | |
| Stock | 200,000 |
| Rentals | 90,000 |
| Staff salary (1 staff) | 45,000 |
| Utility payments | 15,000 |
| Total working capital required | 350,000 |
| Total investment required | 520,000 |
buildmybiz.in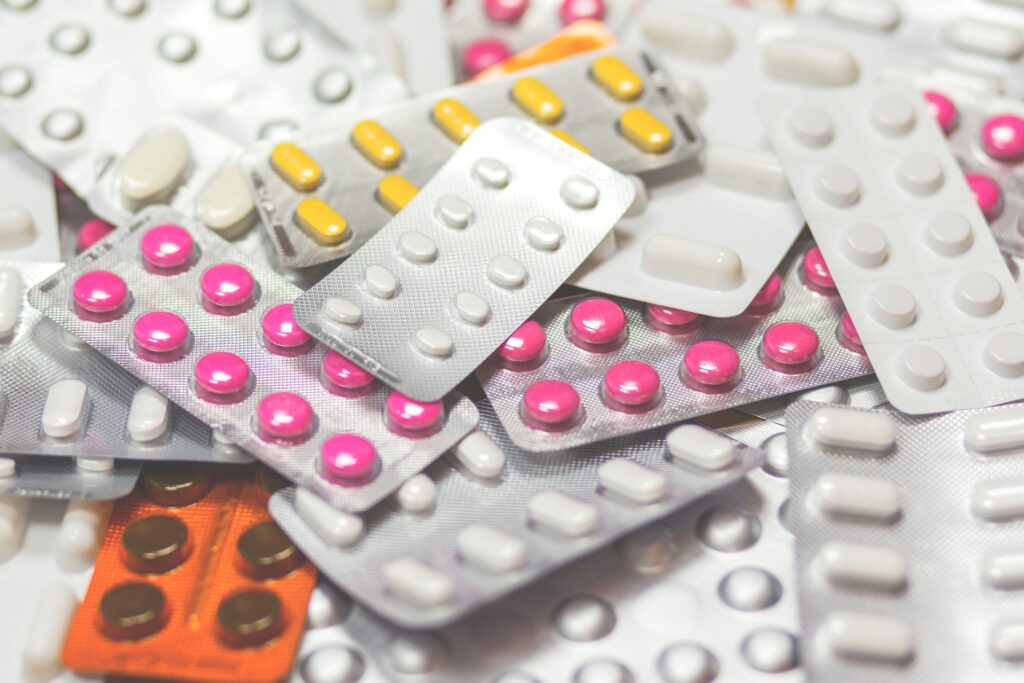 Steps to follow to start a medical store in India
1. Obtain Pharmacy degree or partner/hire a pharmacist:
As I mentioned before, you need to be a registered pharmacist in order to start a medical store in India. You can study Bachelor in Pharmacy (B.Pharm) from any reputed college which is a 4 year degree course and can be started after 10+2 in science stream. If you are not willing to study pharmacy then you can enter into a partnership with a registered pharmacist or you can also hire him/her on your payroll and pay monthly salary.
2. Research, planning and decide the location:
This is one of the most important step before starting a medical store in India. You need to undertake an extensive research about the location, competitors, type of medical store, etc. Location is very crucial in this business, needless to say, you need to find a location where there is less competition and high demand. To start with, a space of 100 sq ft is also sufficient. Further, you also need to decide what type of medical store you should open. For example, below are some types
Hospital medical store: These are located adjacent to a hospital and your major footfall will be from that hospital.
24/7 medical store: These medical stores are opened throughout the day and night.
Independent medical store: These are the regular medical stores opened at a good location
Franchise medical store: Here you take a franchise of any reputed medical store like Apollo, PharmEasy, MedPlus, etc.
3. Obtain required licenses:
Next, you need to register your business and obtain any necessary licenses or permits as below
Drug license from the Central Drugs Standards Control Organisation (CDSCO) and State Drugs Standard Control Organisation (SDSCO). If you are opening a retail store, then you need to apply for Retail Drug License and if you opening a wholesale store, then you need a wholesale drug license. https://statedrugs.gov.in/SFDA/Homepage
Udyam registration http://udyamregistration.gov.in/
GST (Goods and Service Tax) registration https://reg.gst.gov.in/registration/
Company registration like private limited company, partnership or proprietorship firm. I would recommend starting with a proprietorship firm first, then when your business grows you may get into a private limited company.
PAN card (if it's a private limited company or partnership, not required if you are starting as a proprietor).
Also open a separate current bank account if it's a private limited company or partnership, not required if you are starting as a proprietor
You can obtain these licenses directly if you have required knowledge. However, I would recommend taking help from a CA or lawyer.
4. Create a brand name and a website:
Develop a brand identity, including a logo, color scheme, and brand name. Brand name should be catchy & simple. Then you should also create your logo and tagline. You can easily create a logo for free using various websites for example, www.canva.com. Further, you should also create an impressive website for better branding.
5. Interior set up and buy required stock:
Next step would be to set up your store by installing required furniture and fixtures, buying a small refrigerator and a computer. More importantly, you need to place your first purchase order for your store. You need to make sure that your stock matches the public demand. Although it would be a trail and error process but you may do a little research before ordering.
6. Hire skilled manpower:
If you have some prior experience then you may not need a manpower initially. You may then consider of hiring a suitable person who can assist you.
7. Marketing & promotion:
Lastly, you need to spend on marketing and promotion of your store before and after starting the store. You may try the traditional ways like print and distribute pamphlets, hoardings, etc. and also the new ways of promoting on social media.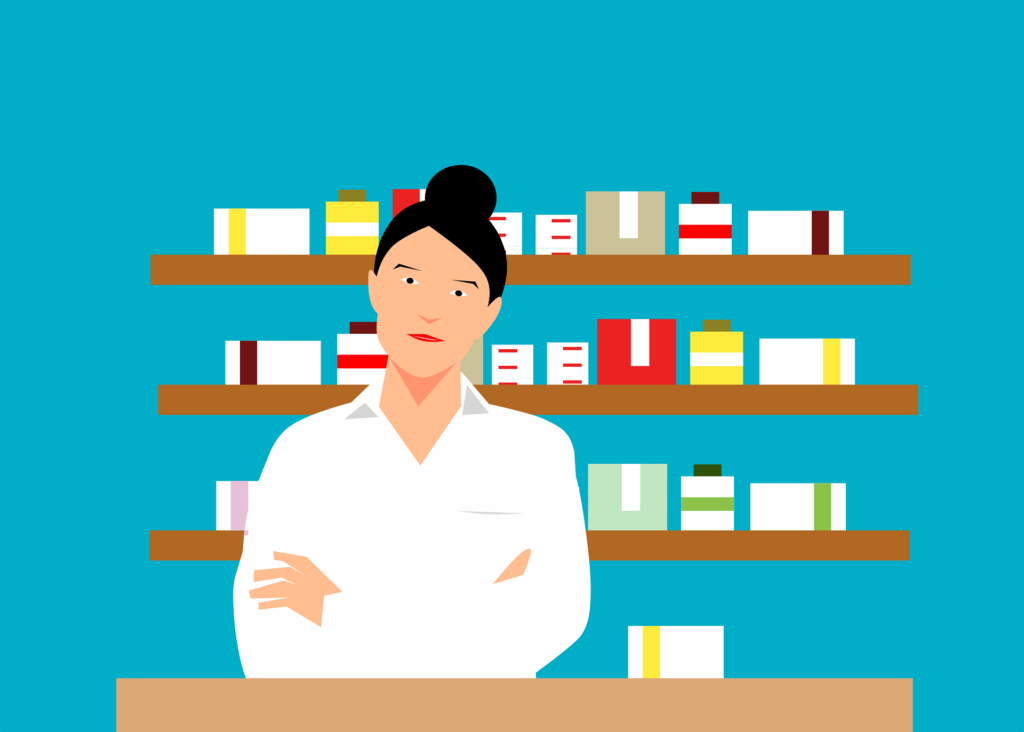 Conclusion
Summing up, this is all you need to start your own medical store. It is a growing business and here to stay for long period of time. Further, it is also one of the most profitable business with minimum risk and investment. However, I would still say it is not going to be easy and you need to work very hard at least in the initial phase.
I hope you enjoyed this post and have learnt something out of it that would help you in starting this business in India. If you think I missed out any point and you have any confusion, feel free to share your comments.