How to start Travel agency business in India 2023?
According to Statista, the Indian travel agency market has reached around USD 38B in Y2020 which is estimated to grow around USD 67B by Y2027. Although there had been a slow down during COVID times, but this industry has again picked up its pace and is breaking all the records. We can clearly see that there has been a massive change in the way we travel. Just 10 years back, we hardly use to travel so much and use Air as our primary mode of travel, we normally used bus or train. But there has been a great shift in last decade due to many factors like price reduction in air travel, easy and quick booking of tickets, rise in disposable income of Indian people and more importantly change in the mindset of people that we only live once so just enjoy and see the world. No doubt, social media like Instagram has been a great contributor as well. Also, this business has been there for decades and is here to stay for many decades to come, infact it will only grow. So if travelling excites you and you are also keen to make it your full time then you should definitely consider starting a travel agency business. I am sure your work will not feel like work anymore!! So lets see how to start a travel agency business in India in 2023.
Types of Travel agency business
There are many business models in travel industry and there are many more to explore yet. I am listing down below ones which I found during my research. However, you may create you own niche and then start a travel agency business in India.
Online Travel Agencies (OTAs): These are the online platforms where the user can book tickets directly. It lets users to look up, evaluate and reserve travel-related services like flights, hotel, bus, train, etc. For example, MakeMyTrip, Expedia, Booking.com, etc. It may need a good investment not just on the website but also good fat marketing budget to create a good brand.
Adventure travel: If adventure is your thing, you can specialize in arranging adventure and outdoor trips such as hiking, safari and extreme sports experiences.
Independent travel consultants: This is one of the oldest way to do this business. You can start your own consulting office where you can provide personalized travel planning, advice to clients and also booking air/train tickets and hotel bookings.
Group travel: If you are good in managing groups, you can start a group travel agency wherein you make travel arrangements for sizable groups, like student organizations, religion groups, old age people or social clubs.
Specialized travel: Here focus is on particular niches, like luxury travel, wellness retreat, honeymoon package, food tours, pub hopping, etc. For example, Luxury travel is becoming quite popular nowadays. People are now willing to spend on luxury without any hesitation.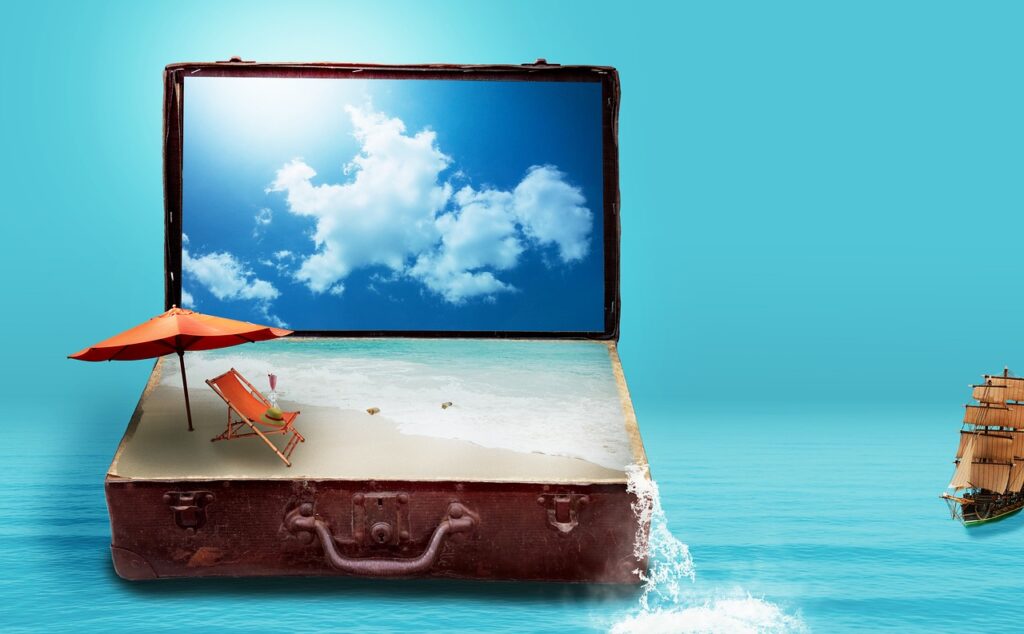 Pros and Cons of starting travel agency business
Pros
1. Flexibility to start from anywhere:
This is one of the best thing about this business. Since the main function is to book tickets and assist your clients, you can virtually be anywhere to run this business and you need not be having a office as well.
2. You get good opportunity to travel:
I would assume that if you want to start a travel agency business in India, you would be a passionate traveler as well. In order to serve your clients well, you need to in and out of the business. Even the airlines or hotels give good discount to travel agents. So for you it would be quite cheap and convenient to travel.
3. Growing market and Good earning potential:
As I mentioned before, this a growing market and the profit margins are quite good. If you work hard and serve your clients well, you will never be out of business.
4. Special training is not required:
In order to start this business, you don't need to have any special training or any specific qualification. Anyone can do run this business. Although, you need to know in and out of travelling.
Cons
1. High competition:
This business is quite popular nowadays and due to many advantages I mentioned before, many are interested in starting this business. So the competition is stiff and you need to find your own niche and excel.
2. Low dependency to book tickets:
Due to OTA, people can now easily book their tickets online and also book their accommodation in the matter of few clicks. This is one of the biggest drawback but I think there are still many people who don't have much time or knowledge to book on their own so they would prefer someone to book on their behalf.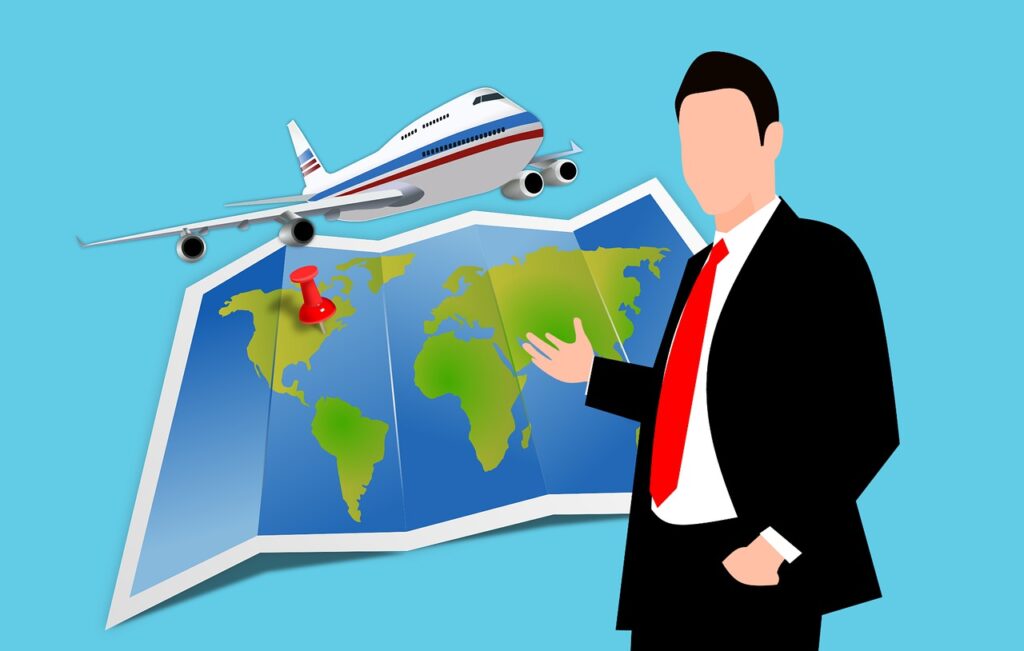 Investment required to start travel agency business
You don't need much investment to start this business. All you need is a laptop or a mobile to book tickets. So you can start this business if you have just INR 50,000.
Steps to follow to start travel agency business
1. Research, planning and decide a business model:
This is the most important step to start a travel agency business in India. You need to first do a lot of research about all the possible business models in the industry and then study the competitors, how much they charge for their services, what services they offer, etc. Further, you also need to decide what kind of services you will provide like ticket booking, hotel booking, visa, bus, train ticket booking, etc.
2. Obtain required licenses:
Next, you need to register your business and obtain any necessary licenses or permits as below
Approval from International Air Transport Association (IATA) https://www.iata.org/en/youandiata/travel-agents/
IRCTC Agent License (if you want to book train tickets as agent)
Udyam registration http://udyamregistration.gov.in/
GST (Goods and Service Tax) registration https://reg.gst.gov.in/registration/
Company registration like private limited company, partnership or proprietorship firm. I would recommend starting with a proprietorship firm first, then when your business grows you may get into a private limited company.
PAN card (if it's a private limited company or partnership, not required if you are starting as a proprietor).
Also open a separate current bank account if it's a private limited company or partnership, not required if you are starting as a proprietor
You can obtain these licenses directly if you have required knowledge. However, I would recommend taking help from a CA or lawyer.
3. Create a brand name and a website:
Develop a brand identity, including a logo, color scheme, and brand name. Brand name should be catchy & simple. Then you should also create your logo and tagline. You can easily create a logo for free using various websites for example, www.canva.com. Further, you should also create a basic website for better branding.
4. Marketing and promotion:
Lastly, you need to spend on marketing and promotion. You may try the traditional ways like print and distribute pamphlets, hoardings, etc. and also the new ways of promoting on social media.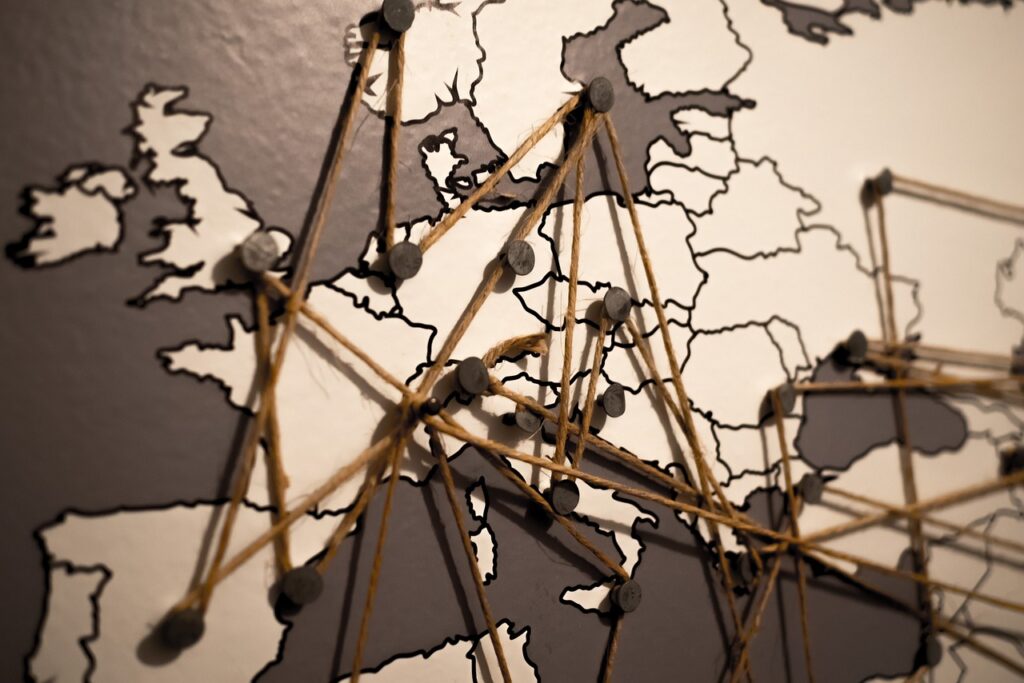 Conclusion
Summing up, this is all you need to start a travel agency business in India. It is a growing business and here to stay for long period of time. Further, it is also one of the most profitable business. However, as I mentioned, competition is tough and you need to work very hard at least in the initial phase to build your customer base.
I hope you enjoyed this post and have learnt something out of it that would help you in starting the car service business in India. If you think I missed out any point and you have any confusion, feel free to share your comments.