How to start a Cleaning service business in India 2023?
There are 2 types of people in this world. One who is organized and likes everything to be clean and in order. And the other is one who are disorganized and everything is messed up. The business idea that I am going to talk about is best suitable to the former types. I am talking about the cleaning service business. In recent years, the scope of this business has grown multifold. According to some research, the global cleaning services market size was valued at USD 55,715 Mn in Y2020, and is projected to reach USD 111,498 Mn by Y2030, registering a CAGR of 6.5% from Y2021-Y2030. This is due to the rising awareness among people to keep things clean and organized. Other factor is also due to rising income levels, people are ready to spend their money on cleaning service instead of doing stuff on their own. So lets see how to start a cleaning service business in India.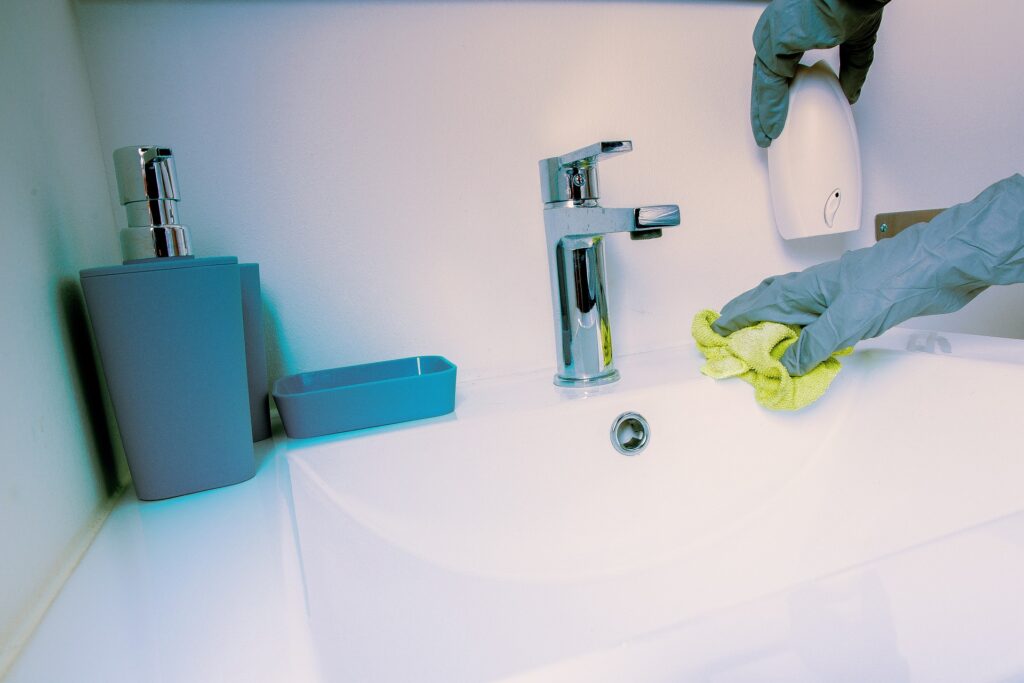 Pros & Cons of starting a cleaning service business in India
| Pros | Cons |
| --- | --- |
| Low start up cost & high profit margin | High competition due to unorganized market |
| High demand growth | Dealing with manpower would be difficult |
| Working for a good cause | Some people don't like others mess |
| Recurring revenue from fixed subscription | – |
buildmybiz.in
Investment required / Working capital required / Profit margin
The investment required to start a cleaning service business is around INR 290,000. Although, you don't need a office to start this business, you can start from home itself. The major cost would be related to manpower only. The profit margin is also quite good at 40%.
| Expense Category | Estimated Cost |
| --- | --- |
| Cleaning equipment & tools | 80,000 |
| Working capital (3 months) | |
| Manpower salary (5 @ 10,000 per month) | 150,000 |
| Rental for office space | 30,000 |
| Consumables | 30,000 |
| Total Investment required | 290,000 |
buildmybiz.in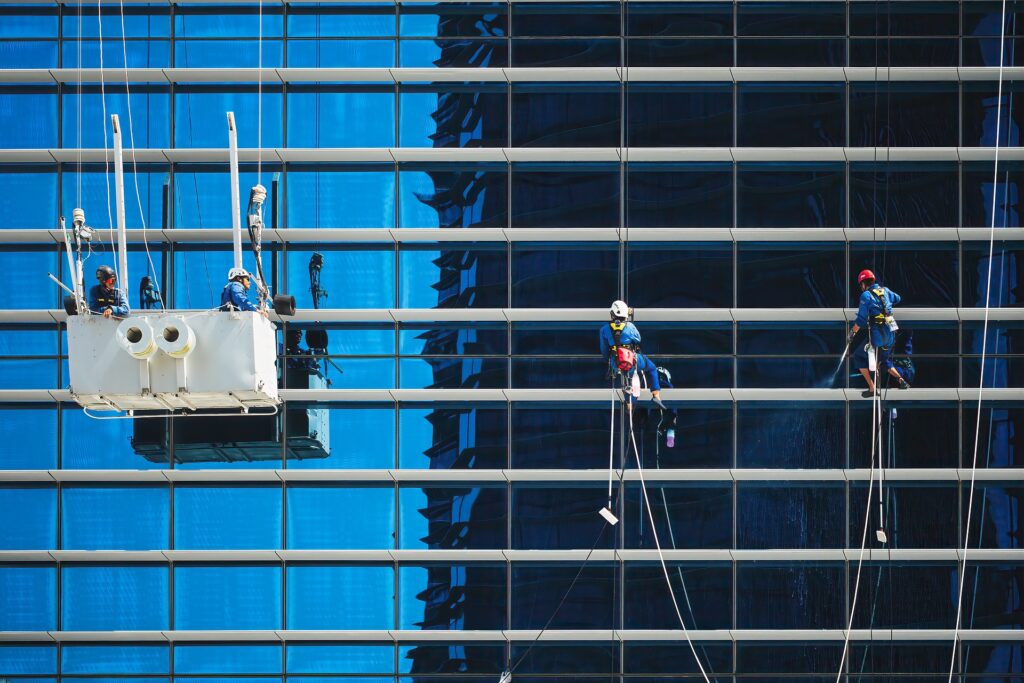 Steps required to start a Cleaning service business in India
1. Obtain basic training and knowledge:
Although, you need not be very high skilled individual to start a cleaning service business, but you still need to know the basics and how things work in this business. What kinds of equipment are required? how to use this them? and when to use them?
2. Research, planning and decide the business model:
Once you obtained required knowledge and experience, next step is to do a thorough research about the market, location, services offered, pricing, competitors, etc. Then you need to plan and decide the business model you want to start with and what is your vision for next 5-10 years. This is very crucial exercise for your long term success in this business. You need to answer below questions before taking the next step:
Whether you want to start from home or open an office?
What kind of services you will provide? Deep cleaning, General cleaning, flooring, Kitchen/ washroom specialist, windows cleaning, carpet cleaning, disinfecting and fumigation services, etc.
Whether you will serve household or commercial clients or both?
What will be subscription model? monthly service, one time, AMC?
What kind of manpower are required? Where to find them?
any many more..
3. Create a brand name and a website:
Develop a brand identity, including a logo, color scheme, and brand name. Brand name should be catchy & simple. Then you should also create your logo and tagline. You can easily create a logo for free using various websites for example, www.canva.com. Further, you should also create an impressive website for better branding.
4. Obtain required licenses:
Next, you need to register your business and obtain any necessary licenses or permits as below
Shop and Establishment license
Udyam registration http://udyamregistration.gov.in/
GST (Goods and Service Tax) registration https://reg.gst.gov.in/registration/
Company registration like private limited company, partnership or proprietorship firm. I would recommend starting with a proprietorship firm first, then when your business grows you may get into a private limited company.
PAN card (if it's a private limited company or partnership, not required if you are starting as a proprietor).
Also open a separate current bank account if it's a private limited company or partnership, not required if you are starting as a proprietor
You can obtain these licenses directly if you have required knowledge. However, I would recommend taking help from a CA or lawyer.
5. Buy required equipment and tools:
Now you need to buy the equipment, tools and required consumables to start this business. This may include duct cleaning and disinfecting equipment, vacuum cleaners, and other consumables like hand gloves, masks, hand-soaps, brooms, mops, buckets, rags, etc.
6. Hire manpower:
This would be very crucial to your business. Because if you are able to hire good manpower who are skilled, honest and co-operative, no one can stop you from succeeding in this business. One of the most necessary skill required in this business is to manage the manpower effectively.
There are lots of outsource manpower agency who will supply you the required manpower. My suggestion would be that initially you should not hire the manpower on your payroll, hire outsource staff only. If you find someone very good and has been working you consistently for few months/years, then you can hire him on your payroll.
7. Marketing & promotion:
Lastly, you need to spend on marketing and promotion of your store before and after starting the store. You may try the traditional ways like print and distribute pamphlets, hoardings, etc. and also the new ways of promoting on social media.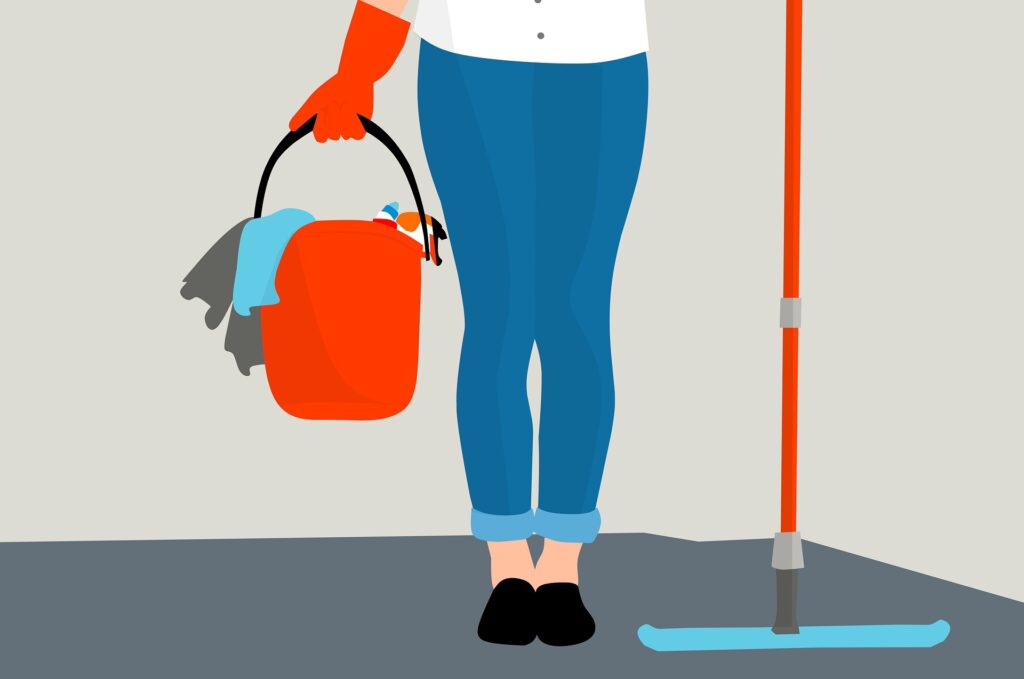 Conclusion
Summing up, this is all you need to start a cleaning service business in India. It is a growing business and here to stay for long period of time. Further, it is also one of the most profitable business with minimum risk and investment. However, I would still say it is not going to be easy and you need to work very hard at least in the initial phase.
I hope you enjoyed this post and have learnt something out of it that would help you in starting this business in India. If you think I missed out any point and you have any confusion, feel free to share your comments.