How to start a Mobile repair business in India 2023?
There is no doubt that the growth in mobile phone sale has been tremendously high since recent years and this growth trajectory is going to continue for many more years. As per research, the market size of mobile industry has reached USD 41Bn in Y2023 and this will grow at the rate of 7.2%. It is very hard to believe nowadays that anyone is not using a mobile phone because we heavily rely on our phones. However, in India, there are still many people who do not use mobile phones. More mobile phone means more number of people who would need repairing. Lets see in detail how to start a mobile repair business in India.
Pros and Cons to Mobile repair business in India
| Pros | Cons |
| --- | --- |
| High demand and growth industry | High competition |
| Low investment is required | Specific skills are required to repair mobile |
| Profit margins are good | High cost of inventory (if trading in mobiles) |
| Can be started from home as well | – |
buildmybiz.in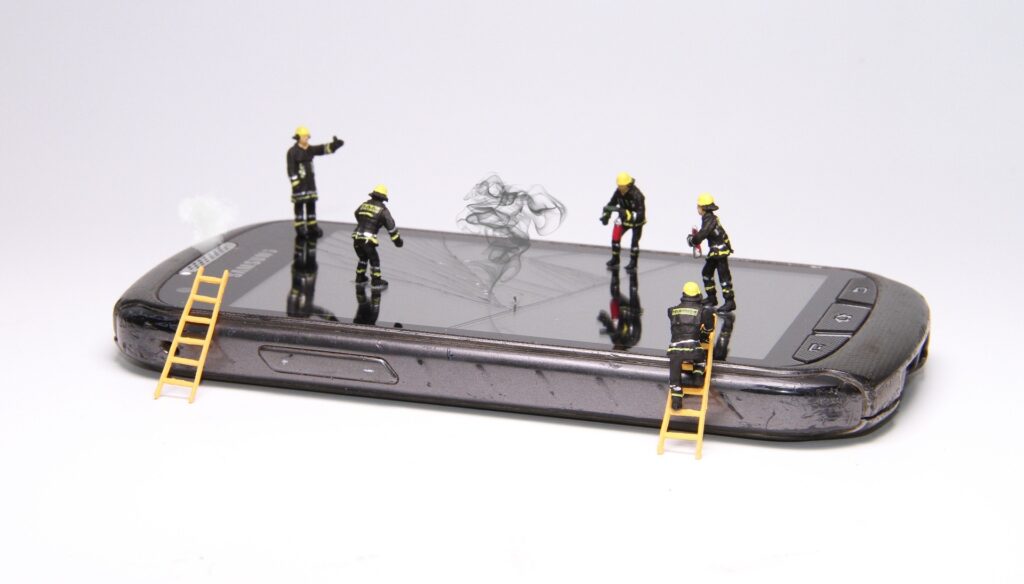 Investment required / Working capital / Profit margin
The investment required to start mobile repair business in India is quite low around INR 220,000 if you are opening a repair shop. However, if you plan to start from home then the investment required would be even lesser around INR 50,000.
| Expense Category | Estimated Amount INR |
| --- | --- |
| Furniture & fittings | 100,000 |
| Equipment and tools | 10,000 |
| Licenses | 5,000 |
| Total investment | 115,000 |
| Working capital (3 months) | |
| Rentals | 75,000 |
| Consumables | 15,000 |
| Utility expenses | 15,000 |
| Total working capital | 105,000 |
| Total investment including working capital | 220,000 |
buildmybiz.in
Steps to start a mobile repair business in India
1. Obtain basic training and knowledge:
First and foremost, you need to obtain the basic training and education on how mobile works, what are the critical components, what is issue and how can it be repaired. There are lots of courses available online to teach you about the mobile. You may just google it out.
Even if you plan to hire a technician to repair the mobiles, you still need to have the basic training to start this business.
2. Work in some mobile repair shop:
If you don't have any prior experience, I would highly recommend to work somewhere for few months to understand the business and mobile repairing. This will greatly benefit you in long term and you chances of failure in this business will also reduce.
3. Research, planning and decide the business model:
Once you obtained required knowledge and experience, next step is to do a thorough research about the market, location, services offered, pricing, competitors, suppliers, etc. Then you need to plan and decide the business model you want to start with and what is your vision for next 5-10 years. This is very crucial exercise for your long term success in this business. You need to answer below questions before taking the next step:
Whether you want to start from home or open a shop?
Would you like to sell mobiles as well? what all brands? Consider the cost of inventory amount
Sell mobile accessories?
Provide mobile sim cards?
Provide mobile recharge service?
Would you like to hire a person initially or do it on your own?
any many more..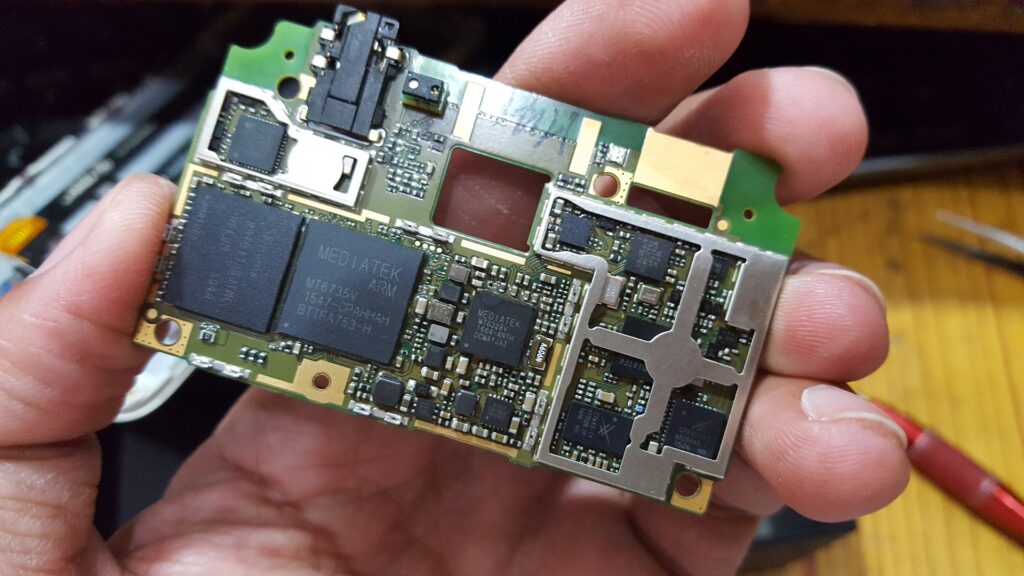 4. Create a brand name and a website:
Develop a brand identity, including a logo, color scheme, and brand name. Brand name should be catchy & simple. Then you should also create your logo and tagline. You can easily create a logo for free using various websites for example, www.canva.com. Further, you should also create an impressive website for better branding.
5. Obtain required licenses:
Next, you need to register your business and obtain any necessary licenses or permits as below
Shop and Establishment license
Udyam registration http://udyamregistration.gov.in/
GST (Goods and Service Tax) registration https://reg.gst.gov.in/registration/
Company registration like private limited company, partnership or proprietorship firm. I would recommend starting with a proprietorship firm first, then when your business grows you may get into a private limited company.
PAN card (if it's a private limited company or partnership, not required if you are starting as a proprietor).
Also open a separate current bank account if it's a private limited company or partnership, not required if you are starting as a proprietor
You can obtain these licenses directly if you have required knowledge. However, I would recommend taking help from a CA or lawyer.
6. Interior set up and buy required tool kit and stock:
If you have decided to open a shop, then next step would be to set up your shop by installing required furniture and fixtures, buying required toolkit and stock.
If you also plan to sell mobile phones, you need to place your first purchase order for your store. You need to make sure that your stock matches the public demand. Although it would be a trail and error process but you may do a little research before ordering.
7. Hire skilled manpower:
If you have some prior experience then you may not need a manpower initially. You may then consider of hiring a suitable person who can assist you.
8. Marketing & promotion:
Lastly, you need to spend on marketing and promotion of your store before and after starting the store. You may try the traditional ways like print and distribute pamphlets, hoardings, etc. and also the new ways of promoting on social media.
Conclusion
Summing up, this is all you need to start a mobile repair business in India. It is a growing business and here to stay for long period of time. Further, it is also one of the most profitable business with minimum risk and investment. However, I would still say it is not going to be easy and you need to work very hard at least in the initial phase.
I hope you enjoyed this post and have learnt something out of it that would help you in starting this business in India. If you think I missed out any point and you have any confusion, feel free to share your comments.