How to start a Body SPA business in India 2023?
The global SPA business has seen a tremendous growth in recent years and will continue to grow at a even faster pace. According to a research, the global spa market size was valued at USD 47Bn in Y2020 and is expected to grow at the rate of 12%, touch USD 89Bn by Y2028. People are now ready spend on their wellness particularly after COVID-19, people have realized the importance of taking care of their health. Further, increase in the disposable income and increase in stress among corporate employees and competition are also some of the factors contributing to this growth. There are also plenty of benefits that a body SPA may offer. So lets see in detail, how to start a body SPA business in India.
Difference between SPA and Massage
There is a lot of confusion regarding the term SPA and massage. Often both of these are used interchangeably. Although its more or less the same, but there is still a difference. Lets have a look at it.
| Area | SPA | Massage |
| --- | --- | --- |
| Focus | Focus in on reducing the stress and relax the body. | Mainly for muscle cramps, pain relief and other specific treatment. |
| For whom | It is for everyone who is looking for relaxation. | Some massage techniques may not be suitable for everyone. |
| Expertise | It can be learnt by just taking certain courses. | Massage therapists need more expertise and knowledge of techniques, body anatomy, etc. |
| Cost | SPA is luxury service so it may cost more. | It could be little cheaper than SPA services. |
| Trending | This is the latest trend in the market | This is one of the oldest techniques to cure certain problems. |
buildmybiz.in
Benefits of Body SPA:
There are numerous benefits of body SPA. I have listed some of them below.
Reduce stress and relaxes your body
Improves sleep
Skin becomes more smooth, glowing and radiant.
Fights depression and releases serotonine and dopamine
Makes you look younger and fights aging
Increases blood flow and circulation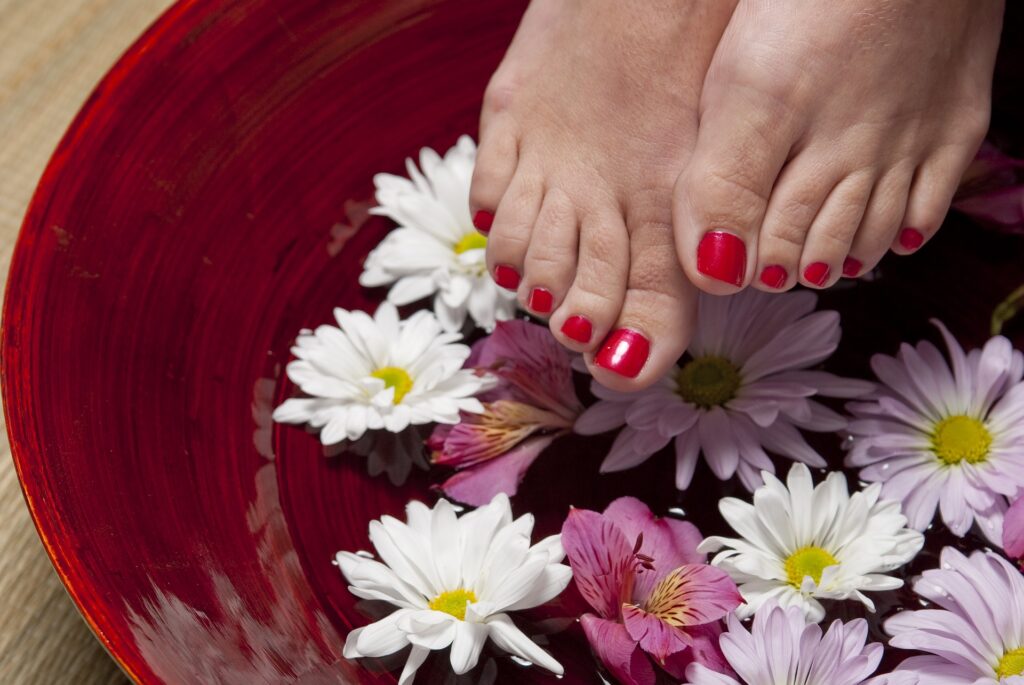 Pros & Cons to start a body massage business in India
Pros
1. Entry barrier and high profit margin:
Not everyone would have the capacity to start a body SPA business because the investment required would be high. So there is an entry barrier in this business. Further, the profit margins are quite high in the business. Once you establish your brand and there is high footfall then you can earn a good amount in this business.
2. Help people relax and de-stress:
The satisfaction that you will have by helping a person relax and de-stress his body and mind would be immense.
3. High demand and growth:
As I mentioned earlier, this business is only going to grow in future due to willingness of people to spend on luxury and increase in health awareness.
Cons
1. High investment required
This is one of the biggest drawback of this business. The investment required to start a body SPA business in India could be a quite high depending on the location and interior you are willing to start.
2. Not scalable:
You would be limited to one specific location and customers. Due to high investment in SPA center, it would be quite difficult to start one more at another location. However, if you have build a good brand name then you can start a franchise model of your brand.
3. Earned a bad name:
SPA business in India have earned a bad name in India due to some specific activities by some SPA owners. If you are concerned about the society then you have a hard time explaining to people. However, if you not so concerned about the society and their thoughts, you can build a good wealth from this business. You need to build a good reputation over time.
Investment required to start body SPA business in India
The investment required to start a Body SPA business in India would be around INR 935,000 or say INR 10 lacs. in a decent location and interiors. However, the profit margins are quite good in this business, you can earn more than 30% if you manage your costs well.
The investment amount would also depend whether you want to start a physical SPA center of only mobile SPA (door to door service).
| Expense Category | Estimated Amount INR |
| --- | --- |
| Interior, furniture & fittings | 500,000 |
| Consumables like towels, bodywash, disposables, etc | 100,000 |
| Computer | 50,000 |
| Initial investment required | 650,000 |
| Working capital required (for 3 months) | |
| Therapist salary (3 Therapist and 1 Admin) | 165,000 |
| Rentals | 90,000 |
| Other utilities | 30,000 |
| Total working capital required | 285,000 |
| Total investment required | 935,000 |
buildmybiz.in
Steps to start a body SPA business
1. Research and planning:
Like any other business, you need to understand this business and market thoroughly including the competition, services offered, pricing, staff sourcing, etc. As I always say, this is one of the most crucial step in your business and it involves a lot of judgement from your side.
Important to decide what kind of services you are willing to provide. Physical SPA center or Mobile SPA center (door to door service). This is also quite popular nowadays. Below are some services that SPA centers offer.
Aromatherapy
Full Body treatments (e.g., massage, scrubs, body wraps, mud baths)
Shoulder massage
Foot massage
Manicures and pedicures
Skincare treatments (e.g., facials, exfoliation)
2. Decide the location:
Next step would be to zero in the location that you prefer to start body SPA business if you have decided to start a physical SPA center. You may need around 1000 to 3000 sq ft of space to start with. It is preferable to find some space above 1st floor in any commercial complex on the main road.
3. Create a brand name and a website:
Develop a brand identity, including a logo, color scheme, and brand name. Brand name should be catchy & simple. Then you should also create your logo and tagline. You can easily create a logo for free using various websites for example, www.canva.com. Further, you should also create an impressive website for better branding.
4. Obtain required licenses:
Next, you need to register your business and obtain any necessary licenses or permits as below
Shop and Establishment license
Udyam registration http://udyamregistration.gov.in/
GST (Goods and Service Tax) registration https://reg.gst.gov.in/registration/
Company registration like private limited company, partnership or proprietorship firm. I would recommend starting with a proprietorship firm first, then when your business grows you may get into a private limited company.
PAN card (if it's a private limited company or partnership, not required if you are starting as a proprietor).
Also open a separate current bank account if it's a private limited company or partnership, not required if you are starting as a proprietor
You can obtain these licenses directly if you have required knowledge. However, I would recommend taking help from a CA or lawyer.
5. Invest in pleasing & aesthetic interiors and furniture:
SPA business is a luxury business, so make sure that your interior are very pleasing and relaxing for the customers. Needless to say that there should be high level of hygiene with respect to the towels, linens, etc. Music system should be installed and should be soothing. Good quality shower rooms with bodywash and shampoo.
6. Recruit Certified Therapist:
This is also one of the crucial step because a good certified therapist who is also good in communication and has a pleasing personality can be game changer. This is because people identify your SPA based on your Therapist and they are the face of your SPA center.
7. Marketing and promotion:
Lastly, you need to spend on marketing and promotion of your SPA center before and after starting it. You may try the traditional ways like print and distribute pamphlets, hoardings, etc. and also the new ways of promoting on social media.
You need to keep attractive membership plans in the beginning in order to build your customer base. Once you have a good base, you may think of charging more.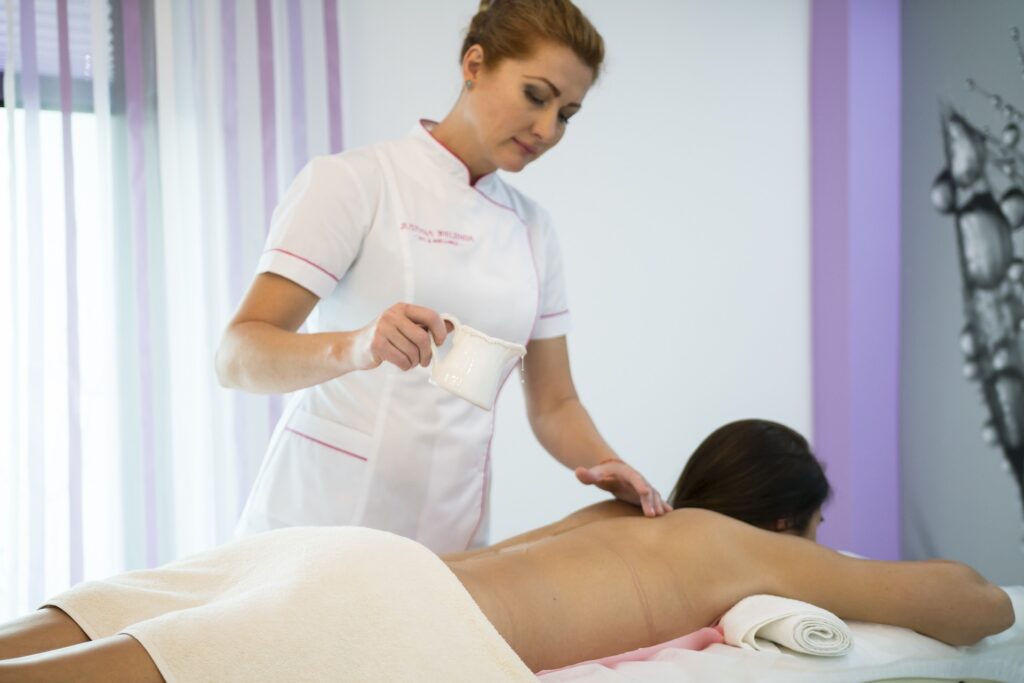 Conclusion
Summing up, this is all you need to start a body SPA business in India. It is a growing business and here to stay for long period of time. Further, it is also one of the most profitable business.
I hope you enjoyed this post and have learnt something out of it that would help you in starting this business in India. If you think I missed out any point and you have any confusion, feel free to share your comments.